The summer time came again, when a convoy of pre-war classics, reminiscent of the original 1000-mile race from the 1930's, set out from Opletalova street in Prague on their long pilgrimage. And again, it was a beautiful spectacle full of joy and… Ehm, summer heat.
.
The starting field of the race is simply its pride. The pre-war period is the most beautiful in terms of car shapes, and when post-war cars are not accepted, it is a pure joy. This was no different during this year "miles", as the race is colloquially called between the participants.
The start in front of the Autoklub of the Czech Republic building in Prague indicates that the race is consecrated by the high authorities of the domestic veteran scene, whatever that means besides finances. The technical inspection took place throughout Wednesday, August 11, on Thursday morning the streets float in a haze of petrol and oil, while the second ingredient is supplied mainly by two-stroke Aero, which is blessed on the starting field. They look almost like French Delahaye, but they just lack a proper engine. It doesn't matter, they have a permanent audience.


As well as various models of the Praga brand – especially the open Praga Alfa 1800 Roadster with a six-cylinder, which won the very first race for a thousand miles through our countries. In 1933, Petr Mucha, the factory driver at the time, won the race with her at an average speed of no less than 84 km/h. Today, he would not be able to perform such a performance, because the speed average of 45 km/h is set for the route, ie almost half. However, even so, it is sometimes a rush, when we take into account the passages through congested cities, roads full of trucks or the constant restriction of traffic by agricultural machinery, which seems to move randomly through the landscape.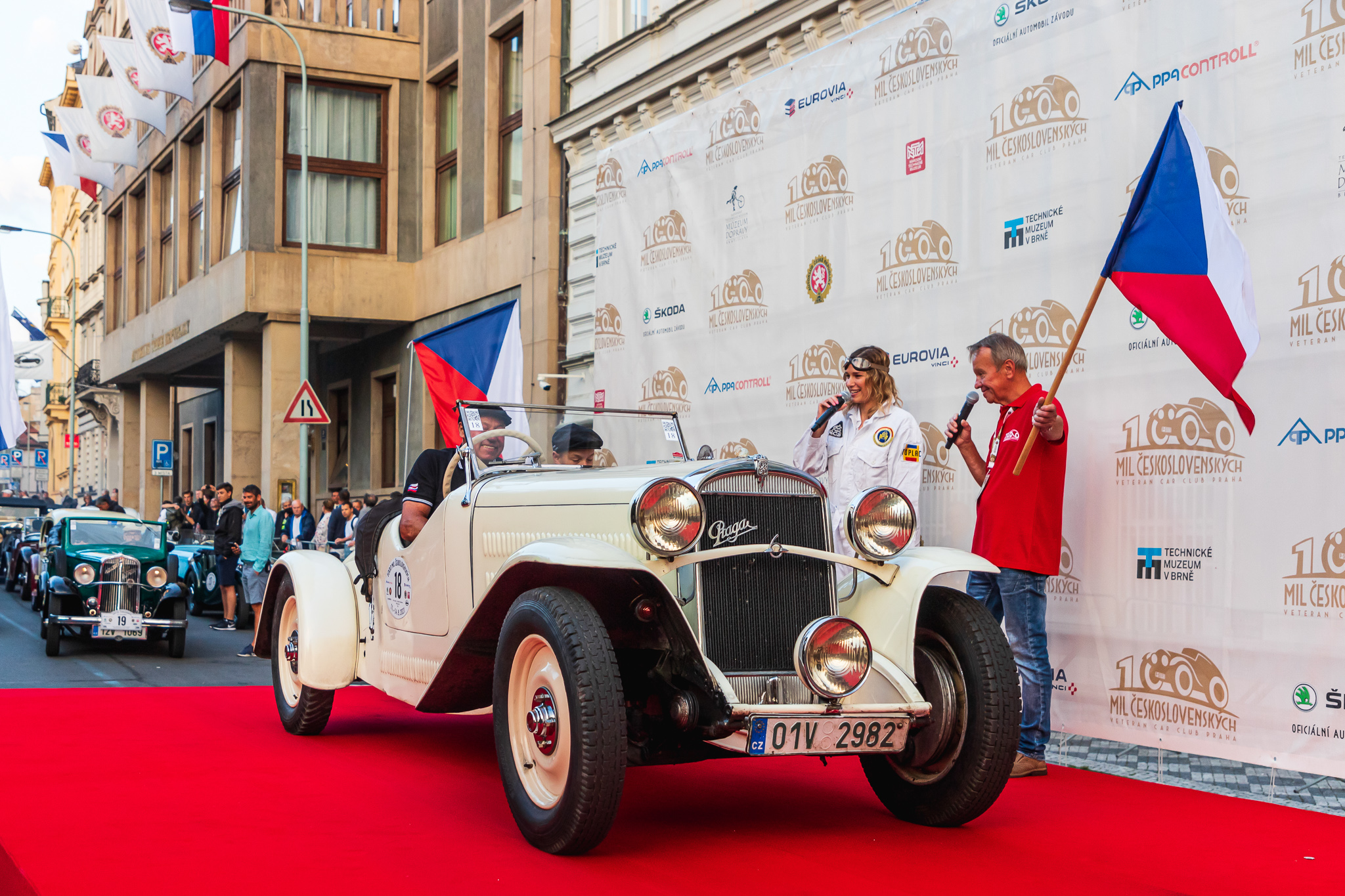 1932 PRAGA ALFA
Image credit: Steeringmedia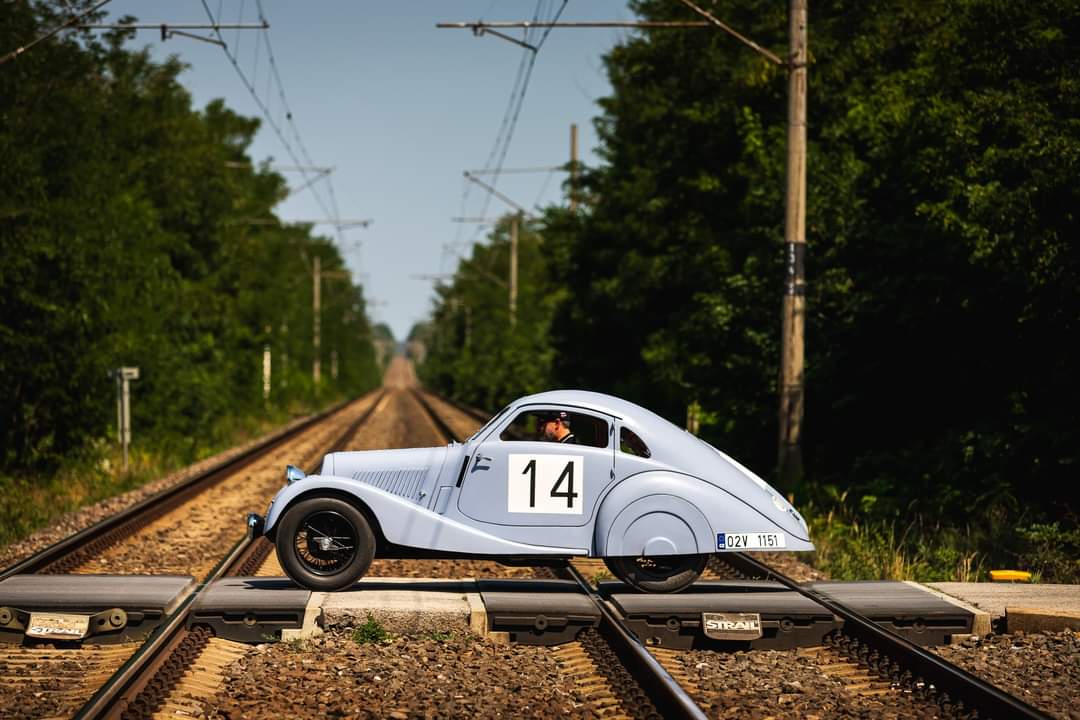 1934 AeRO 750 SPORT COUPE
Image credit: Steeringmedia
The list of Czechoslovak brands is far from over – this year Walter Super 6, various Praga cars (Baby, Piccolo, the mentioned Alfa), several cars from the Zbrojovka Brno or various Aeros (all kinds of types, including the beautiful Aero 750 Sport Coupé from 1934) shone in the starting list. And ofcourse the Tatras. The older ones – in this case mainly models 57 in various versions or 75 – could actually have started, but there was also the strange prototype 77A or the "newer" Tatra 87, which has a kind of honorable exception to start also for the post-war produced cars, like a couple of Skoda Rapid 1500 OHV cars from 1940.


Another strong group at the start were the BMW cars – 321, 327 and 328, a whole colorful pack. The whole is traditionally complemented by several Bugatti cars, including the oil-messedones of the Profelds family or the nice Delahaye 135 M. The large Bentley, Lagonda and Aston Martin convertibles were contrasted by small open sports MGs of various types. There were a lot of British cars at the start, but there were also nice Fords V8. We could not forget the amazing 1935 Auburn 851 Salon Phaeton, 1939 Bentley 4,25-litre Tourer or 1939 BMW 327 Carbriolet, still offered via Auctomobile. Take a look and pick-up one of these cool classics!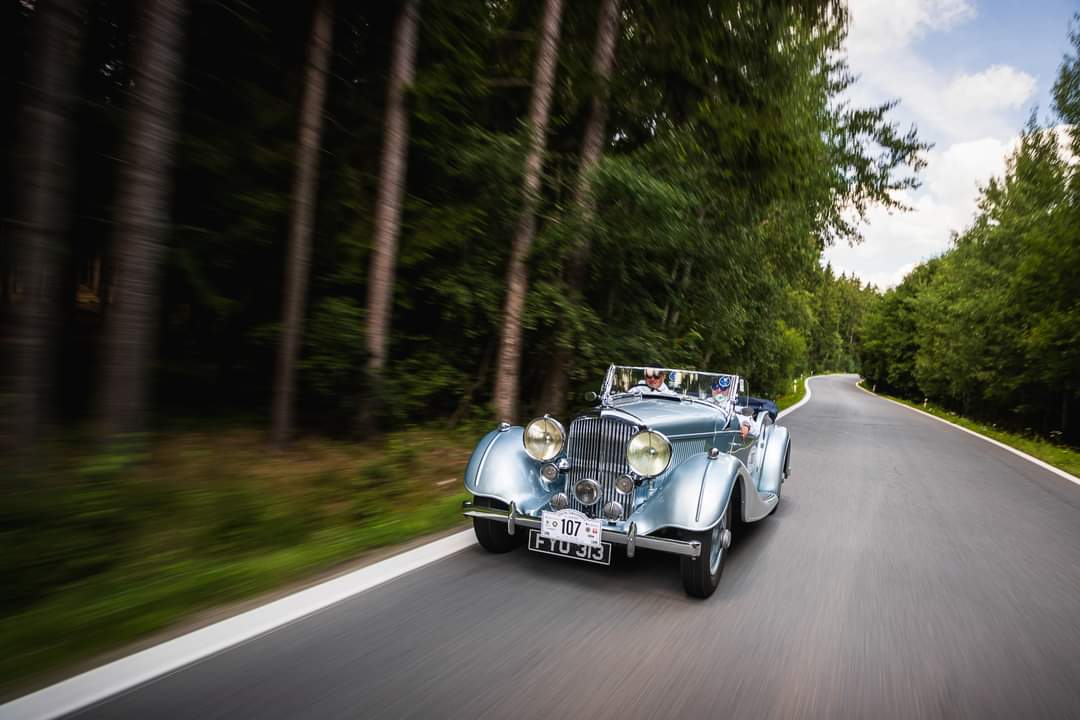 1939 BENTLEY 4,25-LITRE TOURER
Image credit: Steeringmedia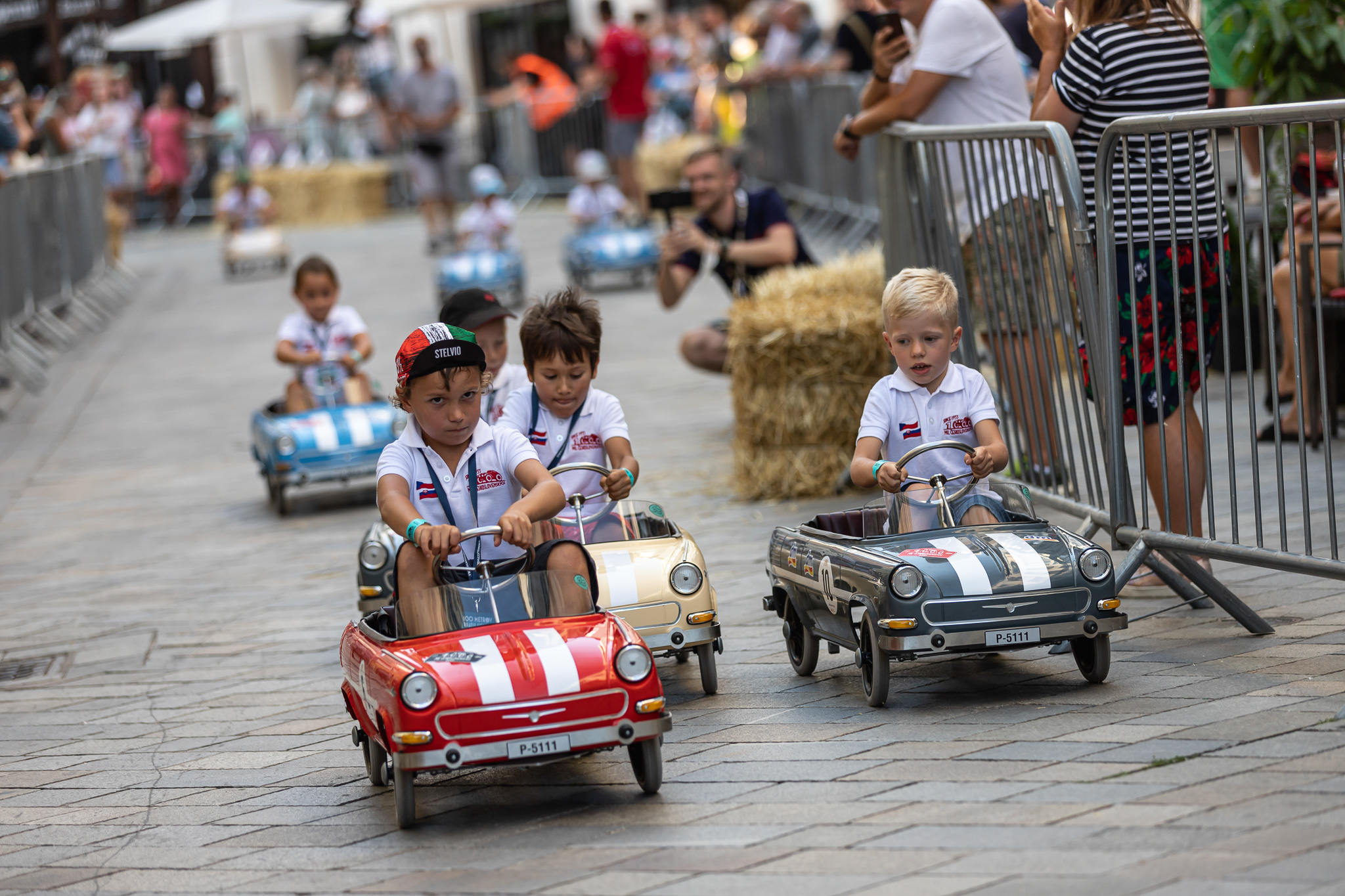 100 METRES OF BRATISLAVA
Image credit: Steeringmedia
Route from Prague to Bratislava is boring from the beginning, but it´s all getting better when passing through Vysocina area, with empty roads and vast forests surrounding the route. Then go fast around Brno city (including stop in original pit-stop area of old Brno circuit, once as difficult for racers as Nordschleife) and straight to Slovakia, to enjoy very warm welcome in Slovakia´s capital. As always, we enjoyed cool evening events in old city centre, nice exhibition of cars in the square and the most importantly, an amazing new race – of pedal cars! Children and their families enjoyed this unique event, but also participants with 1:1 classics. Amazing idea!
During Friday stage, there is only one highlight – hillclimb to Pezinska Baba, let´s say a mountain road located north from Bratislava. Rest of day was just driving through hot summer landscape, with only pleasant distraction in form of lunch under Devin castle. We were very happy for evening dinner and good beer in the vibrant city centre, reminding Mediterranean places in many ways – not only by lively streets full of people, but also a large number of bars and restaurants. Amazing times to chat with like-minded friends near all the classics, presented at Hviezdoslavovo square in from of Slovak national theatre.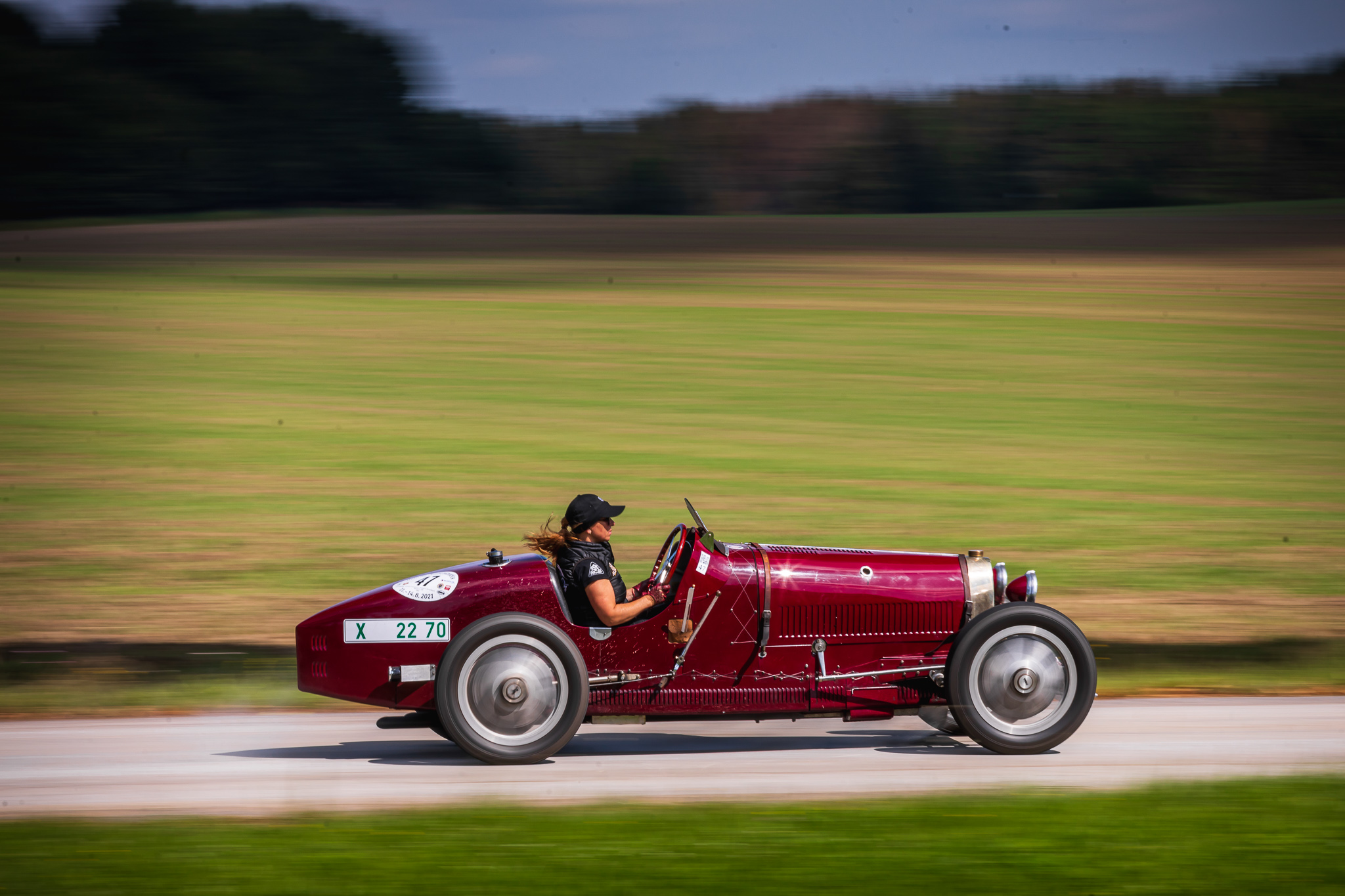 BUGATTI 35B
Image credit: Steeringmedia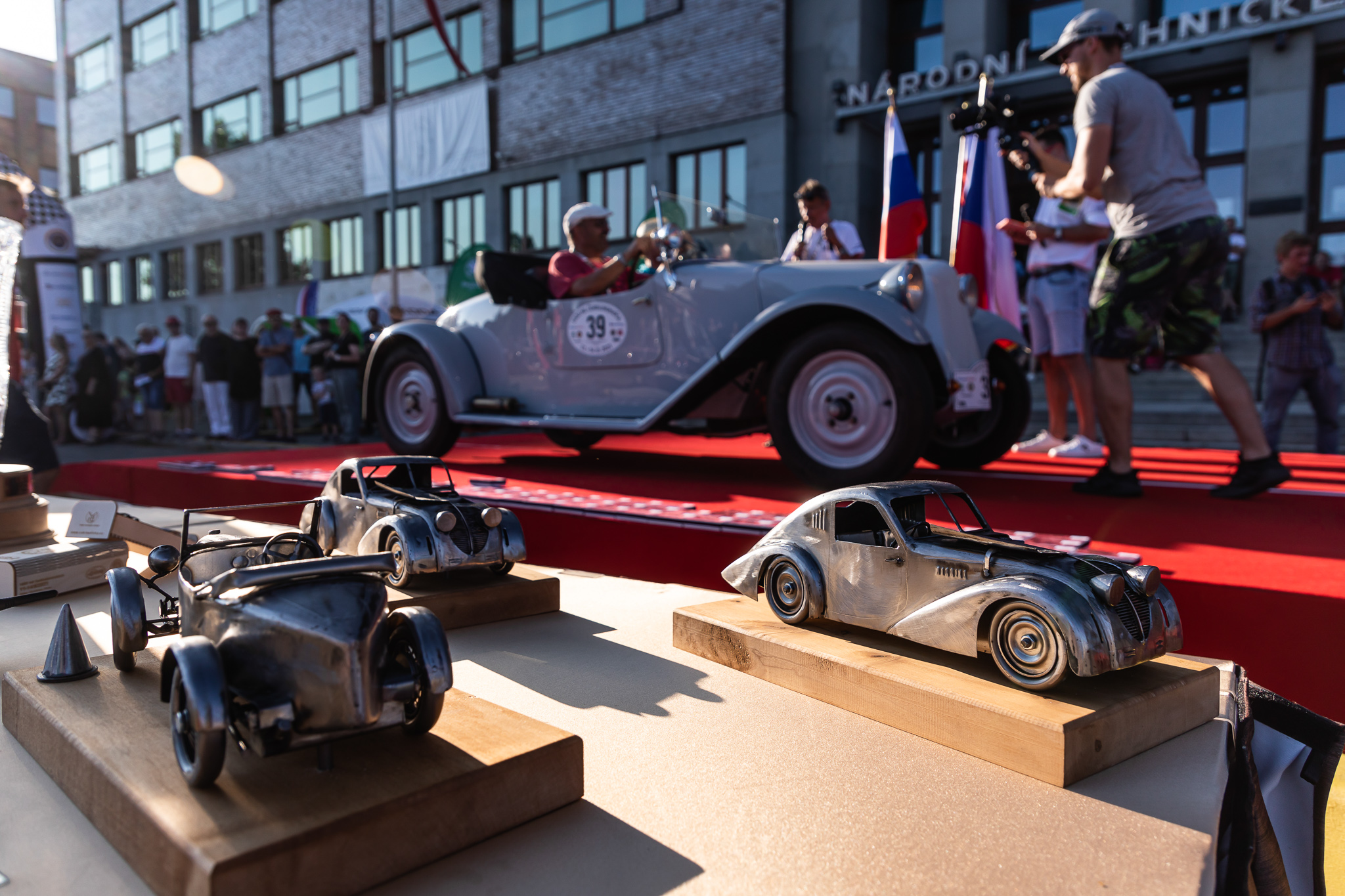 1000 MILES OF CZECHOSLOVAKIA
Image credit: Steeringmedia
We went back to Prague a long way during Saturday. The longest stage was difficult for some, concerning long parties in Bratislava and long-distance driving of pre-war classics.  Covering the distance (and whole event) in an open pre-war car is sometimes stressful, not to mention almost no comfort features.
.
It was again a wonderful ride to Slovakia and back. The starting field is beautiful, just a pity that it will not be decorated by more foreign crews – even with some Italian cars. In any case, I can see quite clearly how good the 1000 miles CS brand is and how much support it has. It would be great to prepare slightly smarter route and visit more beautiful places along the way, and with a little effort it could be a smaller Czech Mille Miglia. It is certainly appropriate for the world to learn about our history in the form of pre-war Czechoslovak cars.
Text: Frantisek Vahala
Photo: Steeringmedia