Mille Miglia is definitely good opportunity to meet your business partners, famous VIPs from industry, automotive, art, acting, sports and even politics. It is major event for all the worlds-class collectors of classics. Like for Corrado Lopresto, well-known gentleman, who is consistently collecting rare and unique Italian cars. He showed us his freshly prepared Lancia Augusta, connected with another famous race – Targa Florio.
Our favourite pre-war car? Four racing Delahayes from 30's, mainly the Type 135 S from 1936 in matt colour. As owner told us: the 3,4 litre straight six cylinder has a lot of power, but generates so much heat, that both of brave competitors have thier legs burnt. But they are happy anyway: the married couple Graham and Marina Goodwin has been used to it – they are racing six years and won the Peking-Paris rally two years ago. And those are just fragments of stories behind the finest classics at Mille Miglia.
After flying over the Frecce Tricolori squadron, the convoy set off from Vialle Venezia in Brescia, as it did every year, and was led by the rare Alfa Romeo Sport Spider from 1954 with starting number 1000.
There were also another personalities with purpose of getting support for charity projects – for example American Sylvia Oberty, driving alone with Angelino teddy bear, trying to raise some funds for children hospital in Brescia. Or pink Aston Martin DBX with ladies crew for the benefit of the cancer treatment center.
One thing is clear now – Mille Miglia is a strong international brand, presenting itself in different countries. From USA to winter rally Coppa di Alpi to United Arab Emirates. Visit of the Dubai registered Mercedes SLS indicates preparation of new event, held for 50 years anniversary of the desert country. Only 100 outstanding cars will be allowed to participate.
After four days of hard driving through dozens of cities, mountain passes and countless of bends, there was final stage. And it was a blast! Whole parade showed itself in peninsula of Sirmiano and then continued along the coast of Lago di Garda. In the streets, you could feel real joy and happiness. Highlight of the day? Definitely few kilometres long driving through promenade of Sàlo city. Mille Miglia went there for first time ever and it was so intensive, that it cannot be transmitted accurately.
Then again, we met our good friend, every-time-smiling collector Pietro Tenconi. His company sending up to ten cars to Mille Miglia for clients, who can afford the race, but do not have its own eligible car. It is not easy to get onto starting grid even if you have one. It is the prestige, it is the courage to drive rare classics on the wild Italian roads with all the fans around the route, all the stress, heat and discomfort. But that is the spirit – of lifestyle, adventure and desire to overcome own limits.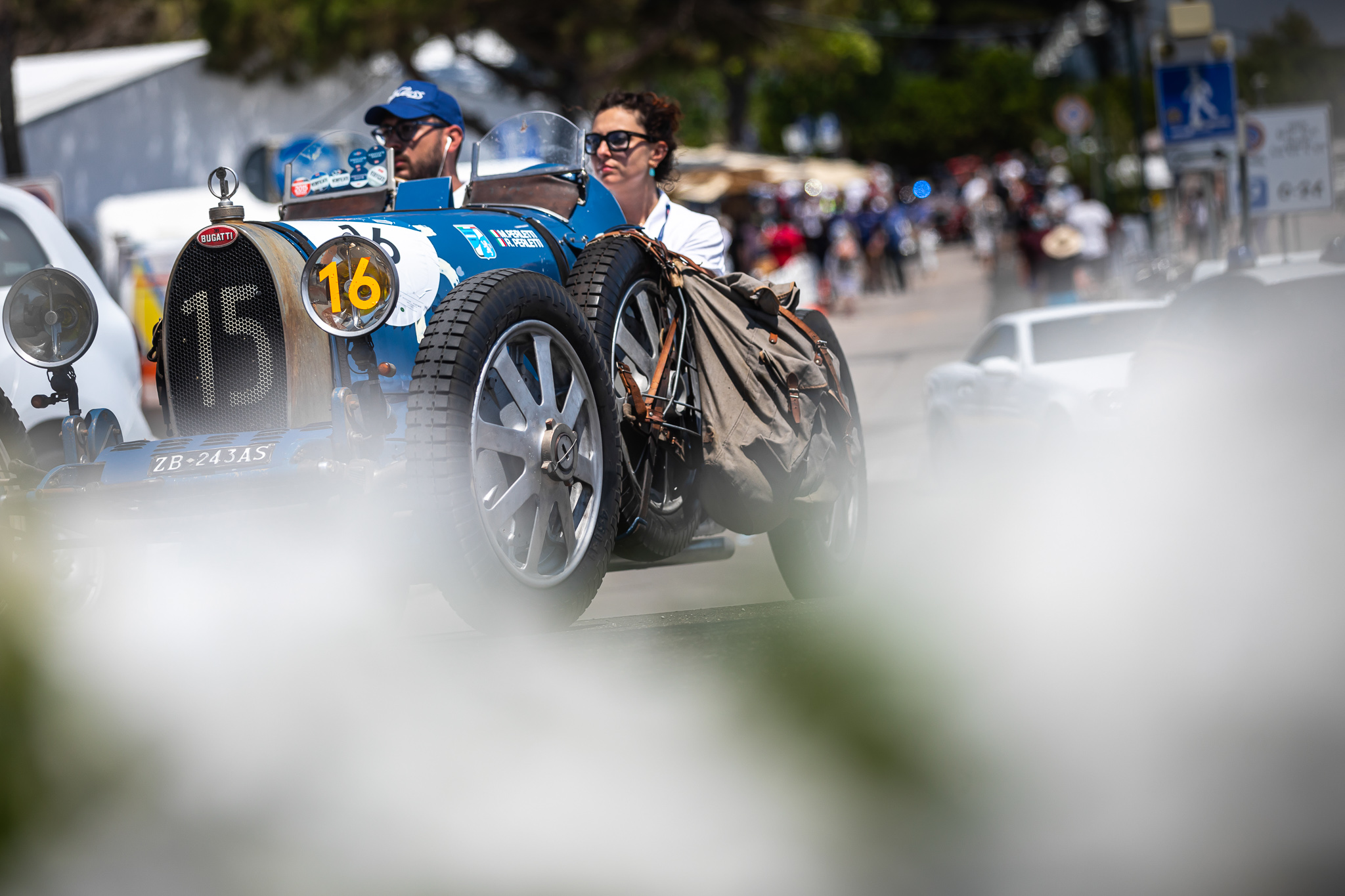 MILLE MIGLIA 2021
Image credit: Steeringmedia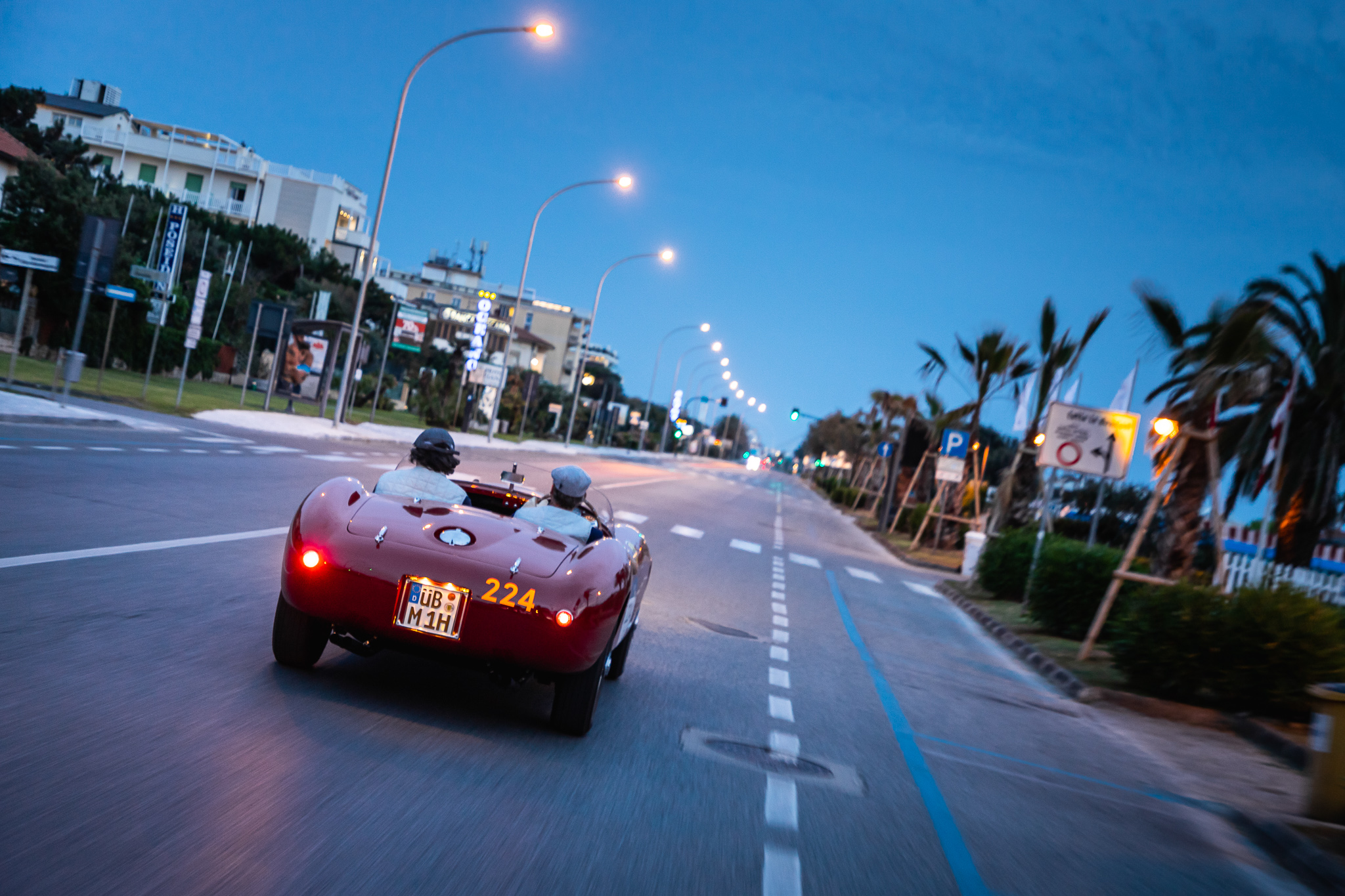 MILLE MIGLIA 2021
Image credit: Steeringmedia
You can not win Mille Miglia with car from 50's – there is a coefficient that prefers older cars, which is for sure right. This year, it was a fight between Alfa Romeo (celebrating its 111th anniversary with few new GTAm super-sedans) and Lancia. Alfa 6C driven by experienced Italian team Andrea Vesco/Fabio Salvinelli took the victory at the end.
Mille Miglia is so electrifying, demanding and unique, so it is hard to tell the full story. It is necessary to come and see whole circus on your own eyes, for sure wide open all the time.
The Mille Miglia Eligible Cars currently on offer at Auctomobile.com:
.
1952 Nash-Healey Pininfarina Roadster
1955 Porsche 356 Pre-A Speedster
1953 Alfa Romeo 1900 C Sprint Pininfarina
.
You can also find the updated TOP 50 eligible cars on budget list here.
.
.
Text: Frantisek Vahala
Photo: Steeringmedia