According to the description, an original first race car built by Rodolfo Patriarca. He only built 7 race cars, 3 of which should still exist, this one being the first.
.
Not only that, it was also driven by his son Bruno at the 2016 Mille Miglia. So it is not only eligible, it is already registered for the race and it was also on the cover of the official Mille Miglia 2016 book. The estimate was USD 200,000 to 250,000. As we were at Mecum, which certainly does not specialise in such cars, we hoped to still have a chance with our budget. The car actually didn't sell at the auction and we were really able to buy the car within our budget!
.
But when you get down to it, the story is different from the original car. Even worse, the original car still exists and is not in the USA, but still in Tuscany, Italy. You can read about it in an article by Archivio Vetture Sport - Etceterini, where the history of the car is very well documented.
.
And what is even more disturbing is that if you dig further, you can find 4 Patriarca cars for sale at the moment (out of the 3 cars still in existence, with one not for sale in Italy)! And the asking prices range from 200,000 to 850,000 USD!
So how can you buy an original and registered car these days with a real chance of being sold in the next max. 3 to 4 years for less than approx. 100,000 EUR?
.
It's really not easy and even the organisers sometimes allow a replica for the race. But we know they get 2,000 entries every year and who could dig out every detail of every car, we don't blame them and the same is for Mecum as also for them to check every car in detail is impossible and this one had already the Registro Mille Miglia certification, so it seems to be an original car. But we don't want to own a replica just to participate in the race. Although this car would probably do it for a pretty good price.
TO BE CONTINUED...

The story continues as we go on a tour of Europe (with a US auction) over the next six weeks, with the aim of coming back with the next dream car!
.
In the meantime, you can see our updated and enlarged TOP 100 Mille Miglia cars on the budget score list here.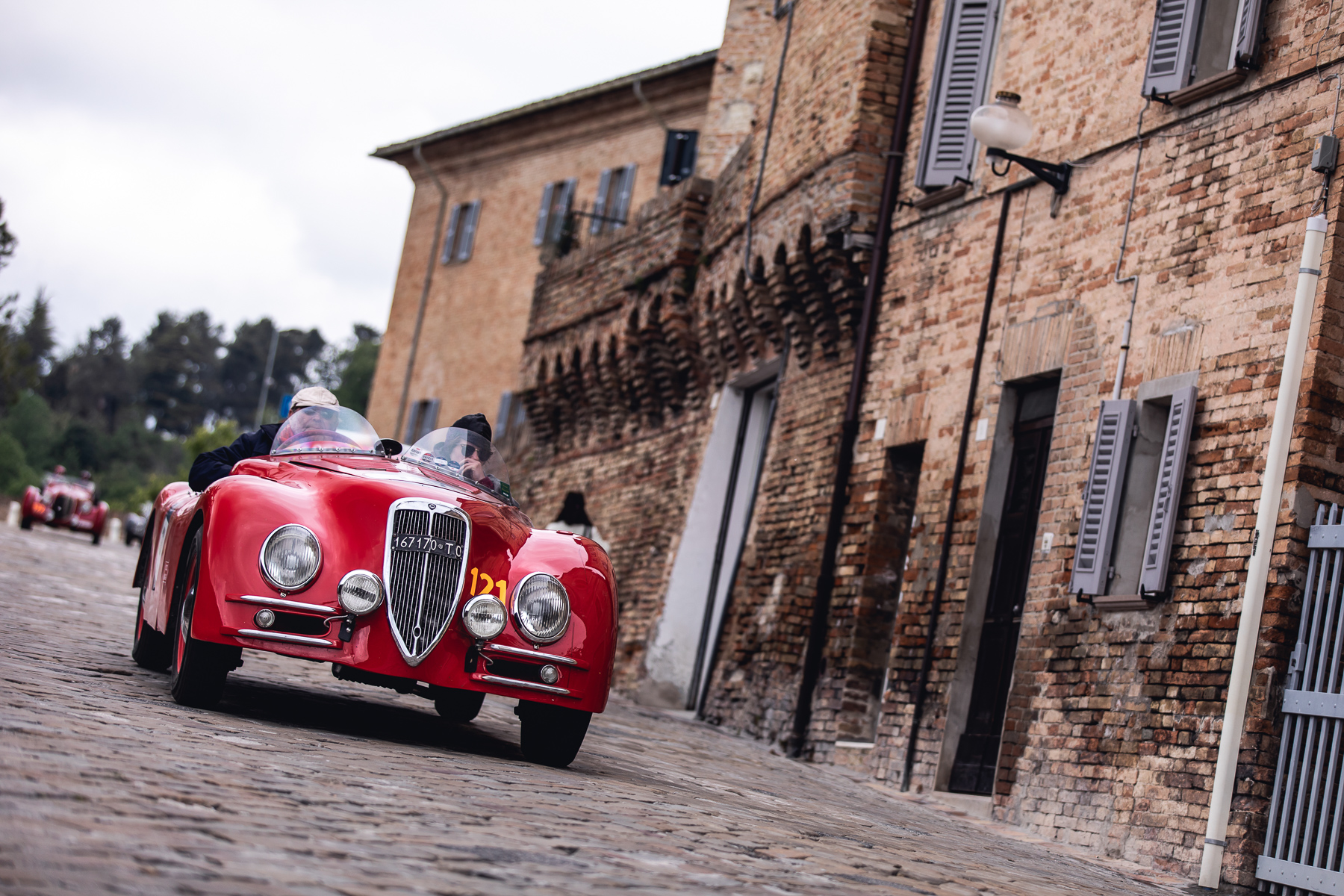 1937 LANCIA APRILIA BARCHETTA
Image credit: Steeringmedia
Author: Auctomobile Team