The trend of combining retro design with modern technology was a theme 20 years ago, but in past few years, all went a step further. Many companies around the world are combining classic style with wider more widespread electric drive today.
.
All those restomods, custom builds and retro-copies are attracting at least attention from new wave of buyers and collectors, who are not so keen on tradition of internal combustion engines. We are not talking only about small garages, but also carmakers – even Jaguar is building its own electric E-Type and there are few others. You can basically buy classic Porsche 911, Rolls-Royce Phantom or Lancia Delta Integrale, all of them with electric drive.
Interesting thing is, that some creations came from southeast Europe. Which name pop-up when talking about electricity first? For sure name of great inventor Nikola Tesla, but that is not our point. The name is still present, building its own electric vehicles in USA.
.
Area of former Yugoslavia is definitely interesting place for inventors. Another one made it to the world class during last decade. The guy, who started his business with green BMW E30 converted to electric drive and used it for drifting. The guy, who needed only ten years to create his own electric hypercar, shown even at Concours d´Eleganza at Villa d´Este. The guy, who was brought into Bugatti Automobiles company to develop a new state of art combining the Bugatti design with electric power. Yes, his name is Mate Rimac and we will hear about him a lot, no matter if electric will be choice of future or not. We recommend you to read more about this fascinating story of success.
Anyway, there is another attempt on the way – and directly in Auctomobile offer. We are talking about restomod from Skopje, the Capital of North Macedonia. We can call it the first major attempt in the Balkan country to produce its own electric vehicle.
.
The car´s name is Zastava 750, originally upgraded licence-built Fiat 600, which was built in Serbia and become very popular in former Yugoslavia from 60's to 80's. Right now, it has electric motor with power output of 20 kW (27 PS) and 150 kilometres range = enough for city driving. The battery can be recharged at home in 3 hours. Anyway, it is interesting piece of history with modern touch – and extensive Abarth styling. And we all know, Abarth styling is always cool! Max speed was limited to 120 km/h, but there will be lots of fun racing it from the traffic lights, as electric drive responds immediately and the package only weights around 600 kg. Would like to try? We do…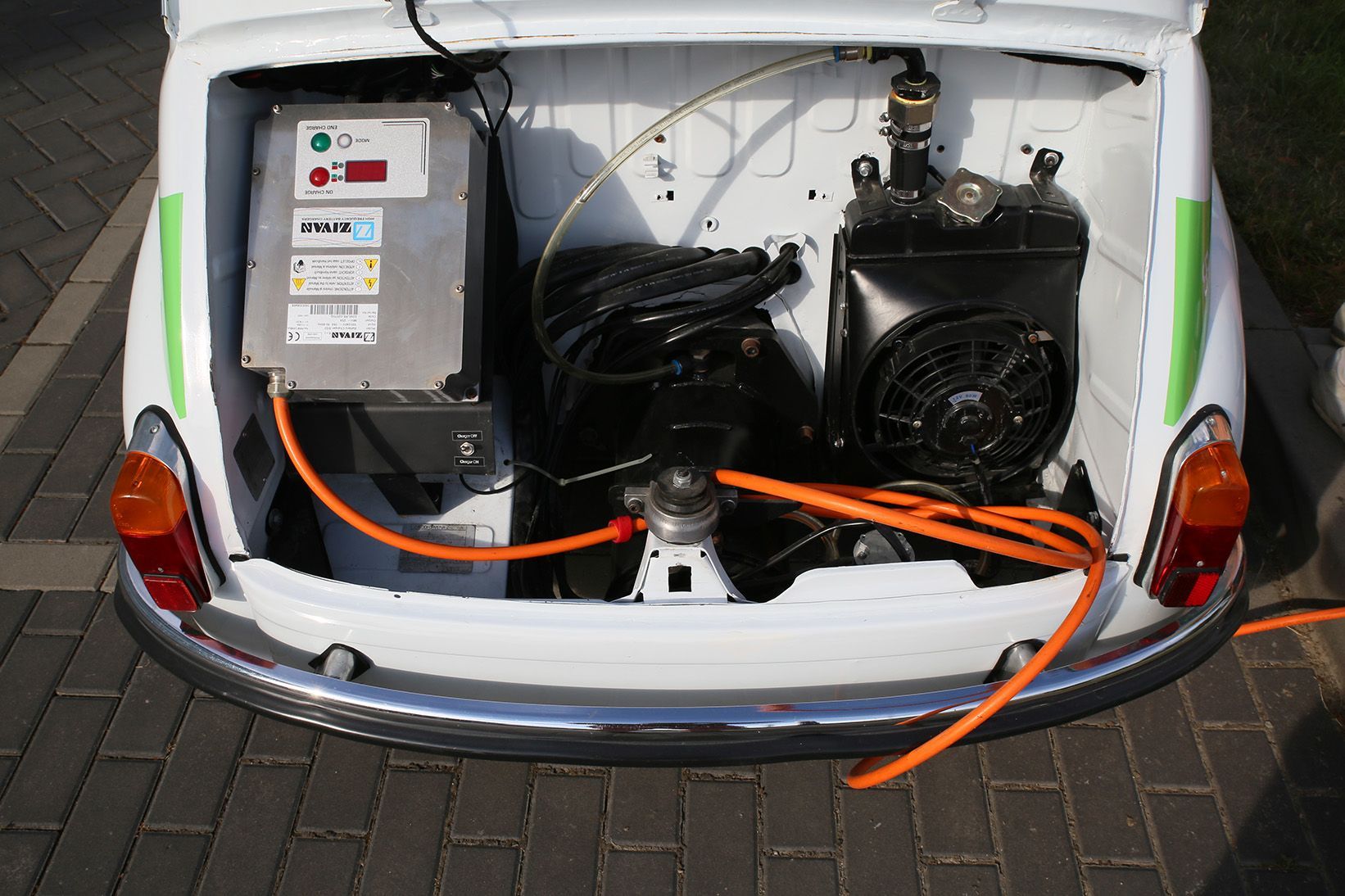 1982 ZASTAVA 750 (ELECTRIC)
Image credit: ZAS Electric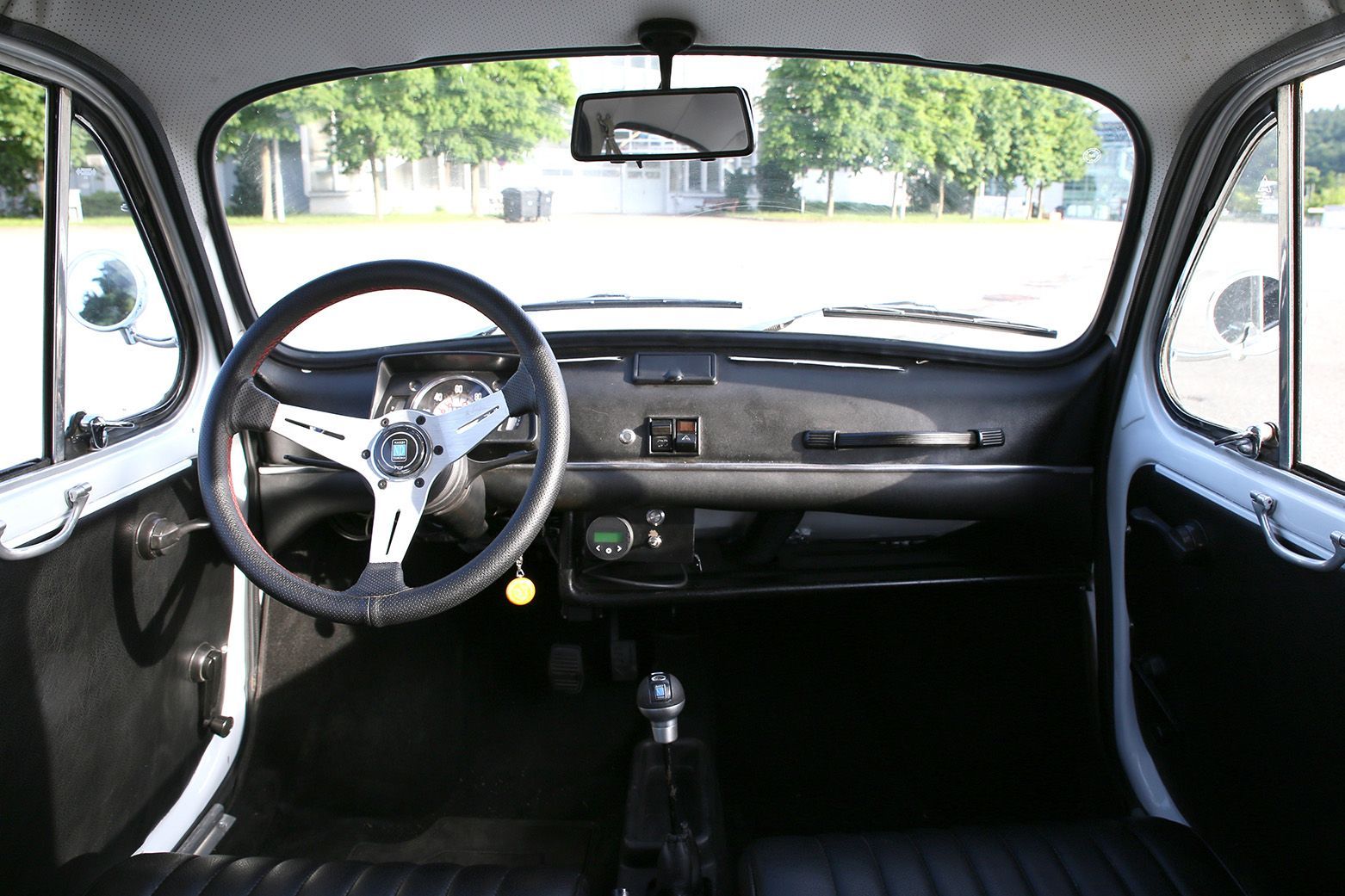 1982 ZASTAVA 750 (ELECTRIC)
Image credit: ZAS Electric
The car is built by company BB Classic Cars and this particular exemplary has TÜV certification in Germany. So you can use it without any trouble. But keep it real – you probably would not be able to participate at any serious classic car event, so using it as stylish ride in town or city sounds like a good plan. It could also be ideal for small business with green thinking as a promoter of greener technologies packed in nice suit.
.
Find more info about the car at Auctomobile.com here, live auction starts soon, so don't loose your chance to get the first car built in North Macedonia! This exact car has been shown in Retro Classics in 2020 and is second car ever built.
Text: Frantisek Vahala
Photo: ZAS Electric