The Renault Alpine GTA and subsequent A610 model is a coupe-type sports car produced by the French manufacturer Alpine, owned by Renault, from late 1984 to 1995.
.
It used the V6 PRV engine in a rear-engined configuration, with polyester plastics and fibreglass used extensively for the body panels, making it lighter and faster than its competitors. The name GTA, used to designate the entire range of this generation, stood for "Grand Tourisme Alpine", but in most markets the car was sold as the Renault Alpine V6 Turbo.
.
Two years ago, the car underwent major repairs (exhaust, alternator, fuel system, ABS sensor replacement, etc.). Since then, the car has been in running condition and garaged in a depository. Only basic maintenance (engine oil and filter, spark plugs, spark plug wires, air filter and brake fluid) has been done later.
.
"An original and unassuming French sports car with potential. Especially with the launch of the new Alpine A110, we can expect an increased interest in these cars."
The Peugeot 205 is a supermini produced by the French manufacturer Peugeot between 1983 and 1999. The 1.6 litre GTI model was launched in 1984 and came with the 105 PS XU5J engine, for the 1987 model year the XU5J engine was given a cylinder head with larger valves to become the XU5JA. Power output of the new engine was quoted at 117 PS. To this day, the 205 is often considered the benchmark in group tests of the latest GTI models or equivalent cars. In October 2020, Peugeot announced that it would make available a factory refurbishment programme for the 205 GTI under its "l'Aventure Peugeot" brand in 2021 as part of the company's 110th anniversary celebrations.
.
The car on offer stands out for its preservation, both in terms of bodywork and interior, which shows no major signs of wear. This makes it immediately apparent that this car has always been in careful hands. Its current condition, with 90.000 kilometres on the clock, matches the condition of the car. Such well-preserved low-mileage examples are becoming rare.
.
"Peugeot's classic GTI has aged like wine. And it's about to get even more interesting. There aren't many offers for such well-preserved pieces!"
The Ford Escort is a small family car produced by Ford of Europe from 1968 to 2000. The Escort mk III was voted European Car of the Year in 1981. A hot hatch version of the mk III, called the XR3, was developed to compete with the Volkswagen Golf GTI. It initially featured a tuned version of the 1.6-litre CVH engine fitted with a twin-chamber Weber carburettor, improved suspension and numerous cosmetic modifications. In October 1982, fuel injection was finally introduced (the XR3i was born).
.
This highly original example of the iconic 1980s hot hatch was first registered in Spain on 12 August 1985. It spent its entire life in that sunny country until 2021. Under the bonnet is a 1.6-litre inline four-cylinder with atmospheric charge, which transmits 105 hp to the front wheels via a five-speed manual gearbox. The Escort XR3i offered is in good mechanical condition with recently replaced exhaust, brake pads and tires. A new timing belt was fitted two years ago. The XR3i is finished in red over a grey interior. It sits on its original 14-inch "four-leaf-clover" alloy wheels shod in Michelin tyres. The engine oil, oil filter and spark plugs were changed at the last service. Also new is the exhaust and bulbs in the lights.
.
"It is rare to see such an original specimen in such pristine and unmodified condition today. A legendary fun toy from the 80's that will cause a lot of joy."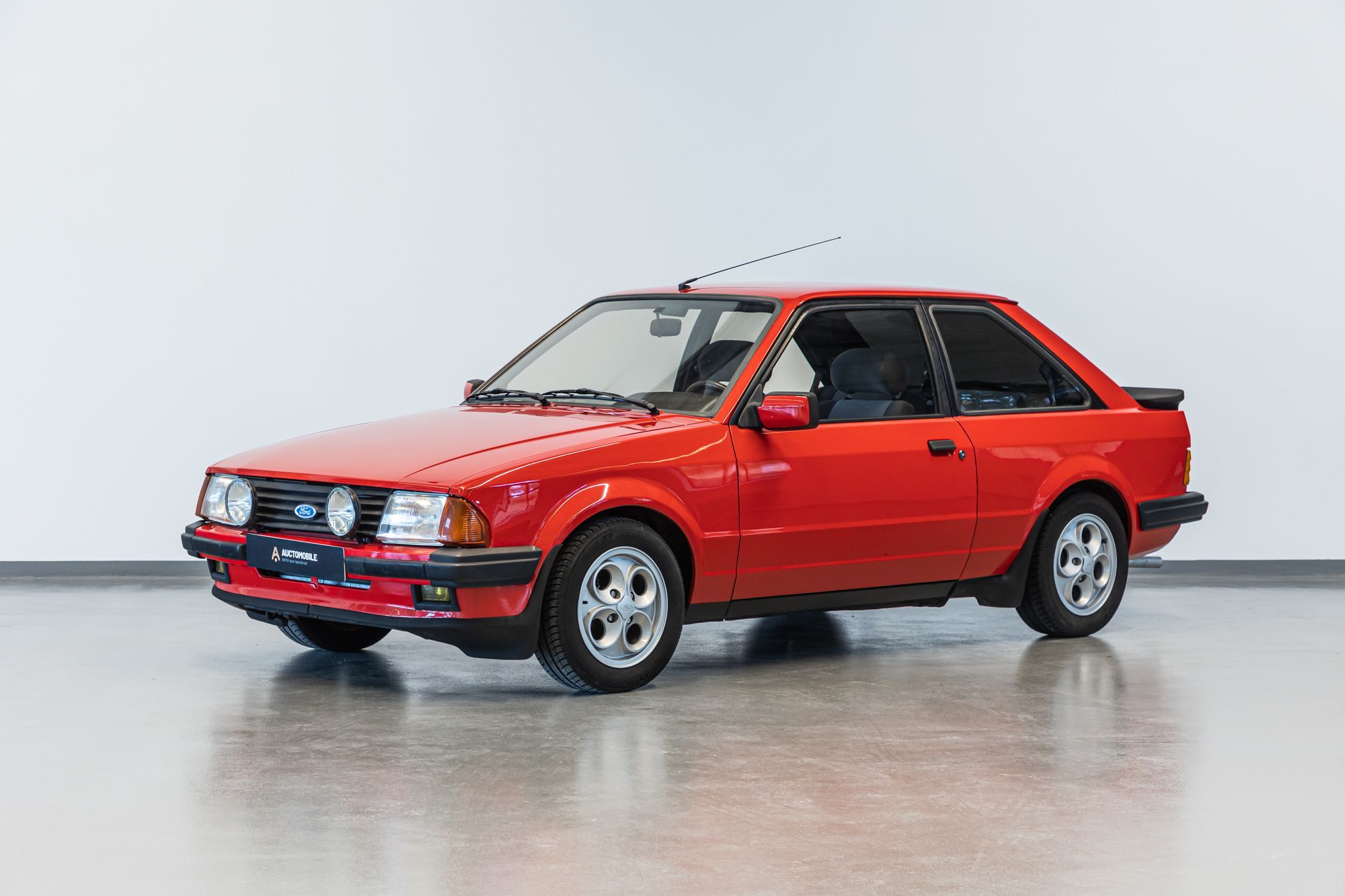 1985 Ford Escort XR3i
Image credit: Steeringmedia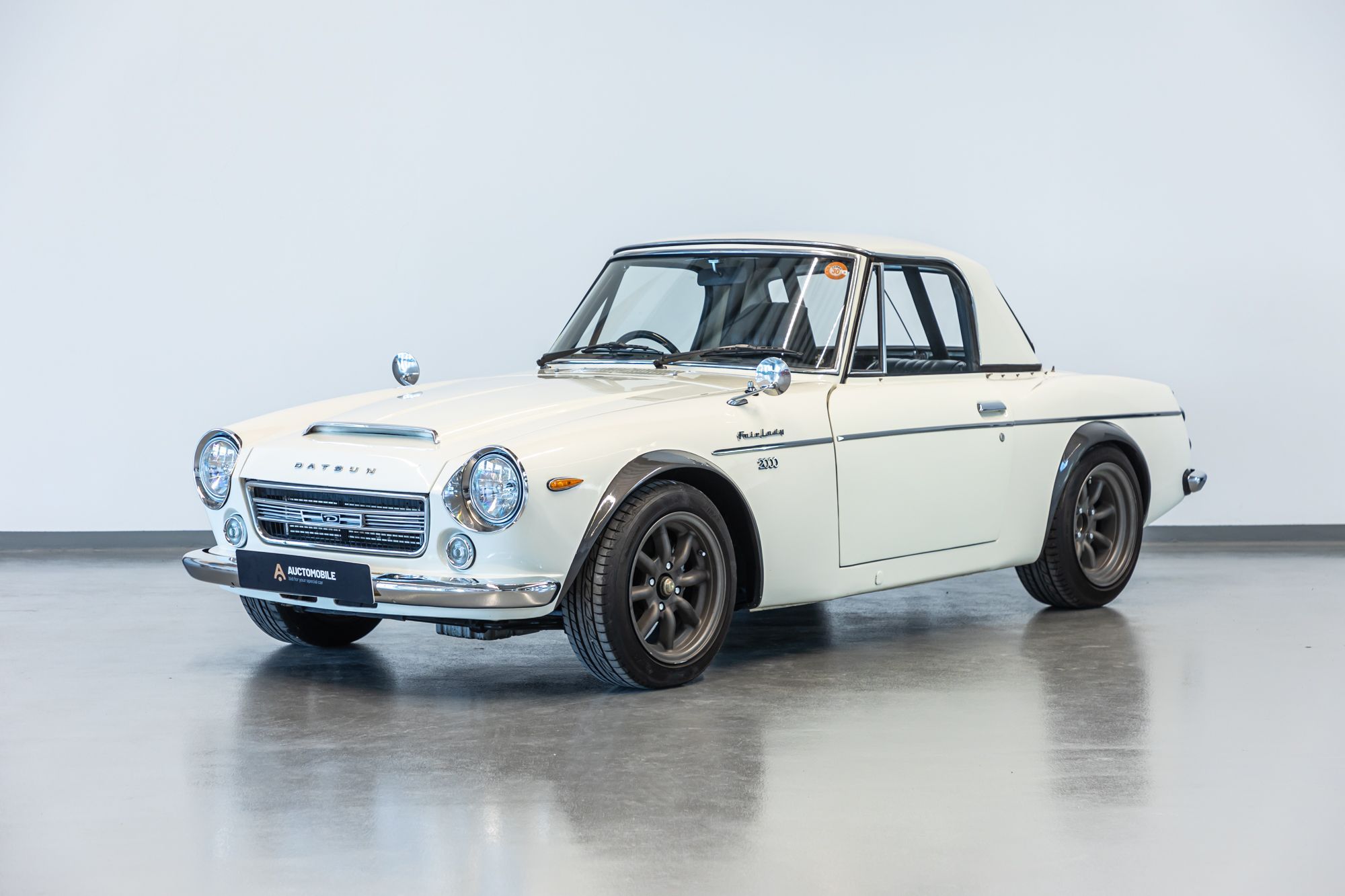 1969 Datsun Fairlady 2000 Sports
Image credit: Steeringmedia
The Datsun Sports (known as the Datsun Fairlady in the Japanese and Australian markets) was a line of roadsters produced by Nissan in the 1960s. This range was the predecessor to the Z in the Fairlady range and offered competition to European sports cars from MG, Triumph, Fiat and Alfa Romeo.
.
The Datsun 2000 was a two-seat roadster that made their name. Paul Newman began his racing career in it. It had a powerful 1,982cc engine with overhead cam, twin SU carburettors and a five-speed gearbox. The introduction of the SR311 and SRL311 in 1967 saw a major upgrade. The SR311, produced from March 1967 to April 1970, used a 2.0-litre (1,982 cc) U20 engine and offered a five-speed manual transmission. In our case, it is a more powerful version of the Fairlady 2000 SR311, which has a factory-supplied sport package that includes, among other things, a sharper camshaft, a modified carburetor that gives the car a power output in excess of 150 PS. The car has had its fluids and filters changed, so it's 100% ready to go.
.
"A more valuable two litre version, plus an overall unassuming Japanese sports car with great potential. Plus good value for money!"
Text: Frantisek Vahala
Pictures: Steeringmedia